Auxiliary
Established in 1954 under the direction of Sister Berthe Dorais, the St. Boniface General Hospital Auxiliary is a vital volunteer organization committed to the promotion of the Hospital mission of tradition, innovation and inspiration.
We contribute our time and talents through various committees, while participating in many Hospital-related/commercial businesses that help finance initiatives such as the purchase of major equipment, major construction initiatives, furnishings for patient and staff lounges, and patient and staff education.
The Auxiliary has raised over 1.7 million dollars during the last 10 years and currently distributes over $200,000 annually to support patient care.
Click here for the Auxiliary's latest annual report.
2018-2019 Board of Directors
Rennie Zegalski, Chairperson
Gary Pachal, Vice-Chair
George Bass
Other Services
ATM
The Auxiliary provides two cash ATMs: one located by the pay-parking machine behind Patient Inquiry; the second in the Everett Atrium, close to Shopper's Drug Mart.
Sales Kiosks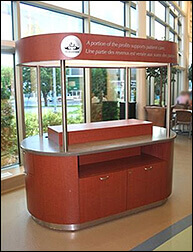 The St. Boniface Hospital Auxiliary offers two kiosks for sales events. The kiosks are ideal for crafters, artisans, home-based businesses and information providers.
The kiosks provide excellent opportunities to connect with the patients, visitors and 3800 staff who work at St. Boniface Hospital.
For more information, please contact us at:
Telephone: 204-258-1082
Fax: 204-231-0647
Email: kioskrentals@sbgh.mb.ca
Download the Kiosk Rental Vendor Application.
Television / Telephone Rentals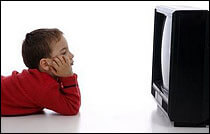 Television and telephone rentals are available in all patient rooms. Please visit the Hospitality Network website. You can pay by Visa or MasterCard. (No cash)
To rent television or telephone service please follow the instructions on the television near the bed or on the Marquis channel 62. You can rent by calling 3424.
Outside callers must dial 1-866-223-3686, and give the name of the patient, the room and bed number, and which service they wish to rent. Have your Visa or MasterCard ready.