WINNIPEG – December 20, 2022 – St. Boniface Hospital Foundation announced today the completion of Manitoba's first endovascular hybrid operating room. Foundation donors, who fully funded the initiative, made the $6.5 million project possible for St. Boniface Hospital.
A hybrid operating room is a surgical theatre equipped with advanced medical imaging devices that enable and simplify minimally invasive surgery, which is less traumatic for patients. St. Boniface Hospital's hybrid operating room will make the best outcomes possible, saving more lives and getting patients back to the people they love sooner.
In the hybrid operating room St. Boniface surgeons can seamlessly transition between traditional open surgery—which requires larger incisions to replace or repair arteries—and minimally invasive endovascular surgery.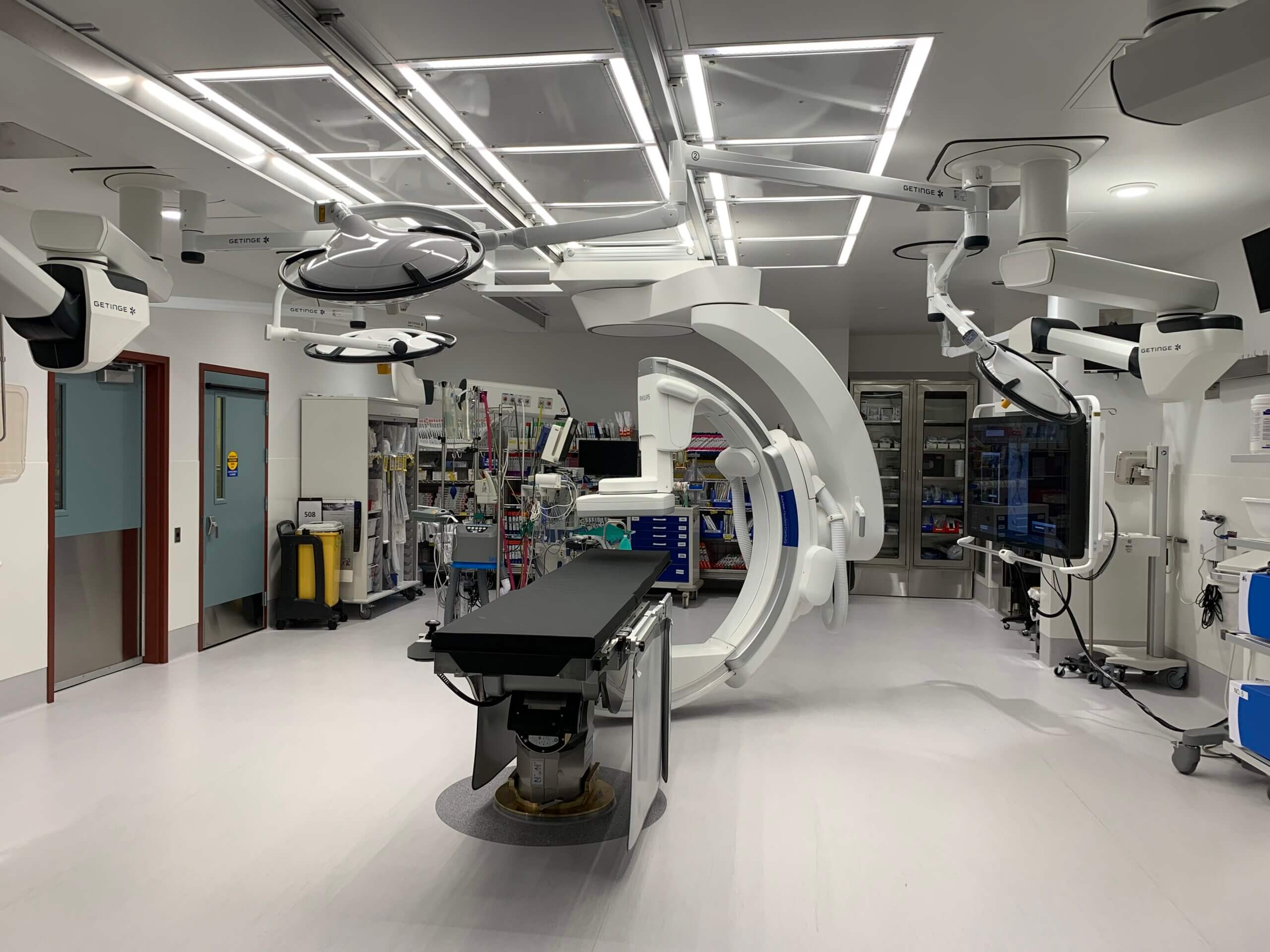 "Foundation donors have always answered the call when it comes to projects that can enhance patient care and improve outcomes," said Karen Fowler, President and CEO, St. Boniface Hospital Foundation.
"We are proud to work with caring Manitobans to support vital leading-edge equipment and technology. St. Boniface Hospital's vascular surgery program is outstanding, and we are forever grateful to the generous donors who shared in the vision to make Manitoba's first hybrid operating room a reality."
Having the ability to perform imaging studies in the same room minimizes the need to transfer patients between the imaging and operating suites during a procedure and reduces the risk of infection.
The Hospital will use the room for treatment of diseases of the vascular and cardiac system, including patients with aneurysms or atherosclerotic disease. The Hospital's first hybrid operating room patient was treated on December 13.
It is anticipated that the cutting-edge technology, equipment, and infrastructure will also attract surgeons, radiologists, nurses and other health care providers to work in this setting.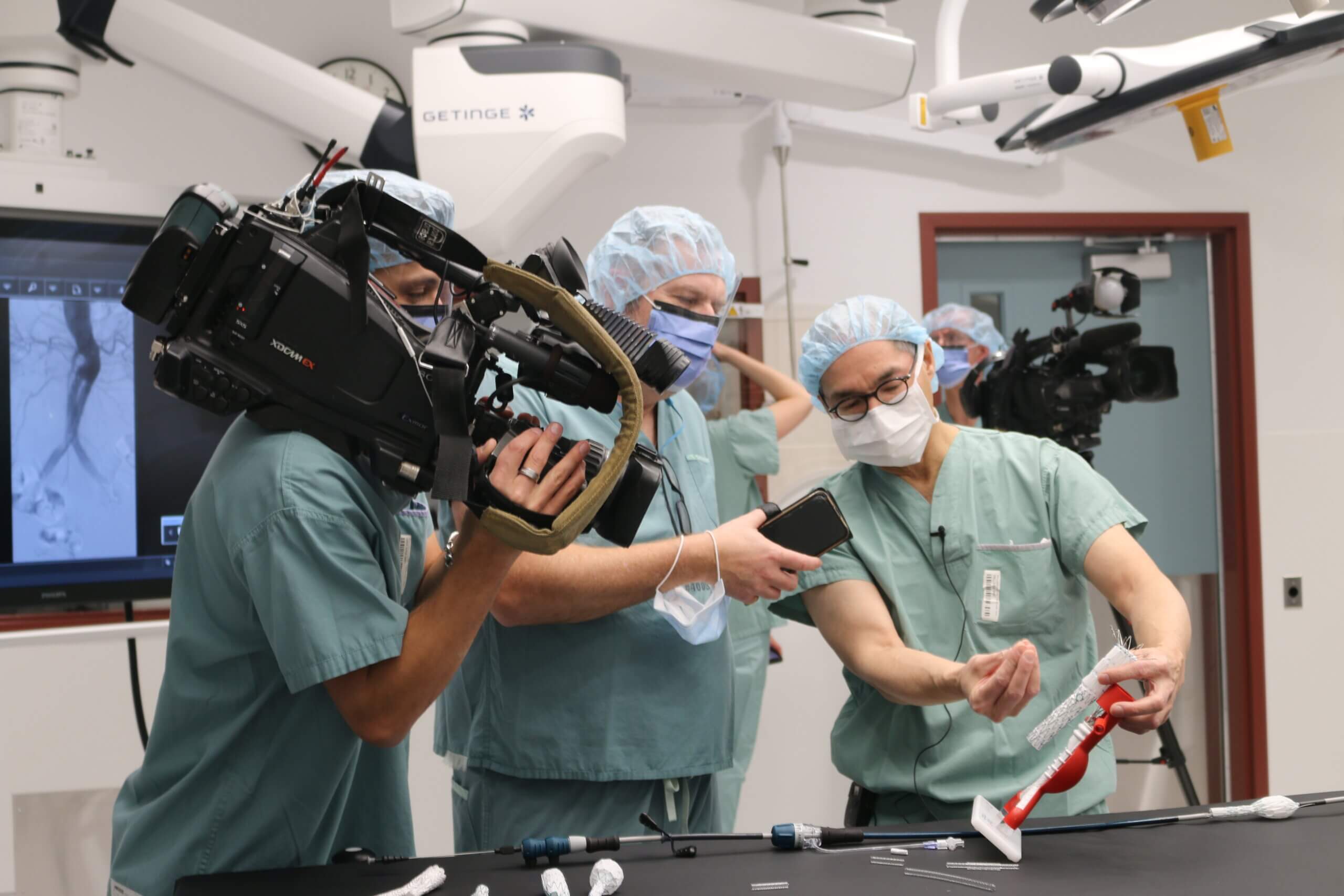 The hybrid operating room has long been a long-term goal of the vascular surgery program to optimally support the care provided to patients with vascular disease," said Dr. Randy Guzman, Regional Lead, Section of Vascular Surgery, WRHA and Service Chief, Section of Vascular Surgery, St. Boniface Hospital. "Thanks to St. Boniface Hospital Foundation's incredible support, our vascular surgery will be better positioned than ever to deliver outstanding clinical care, advance clinical research, and teach future residents and medical students."
The hybrid operating room includes a fluoroscopic C-arm, two large screen monitors, a specialized operating table and ample room for additional equipment and personnel involved in surgical procedures.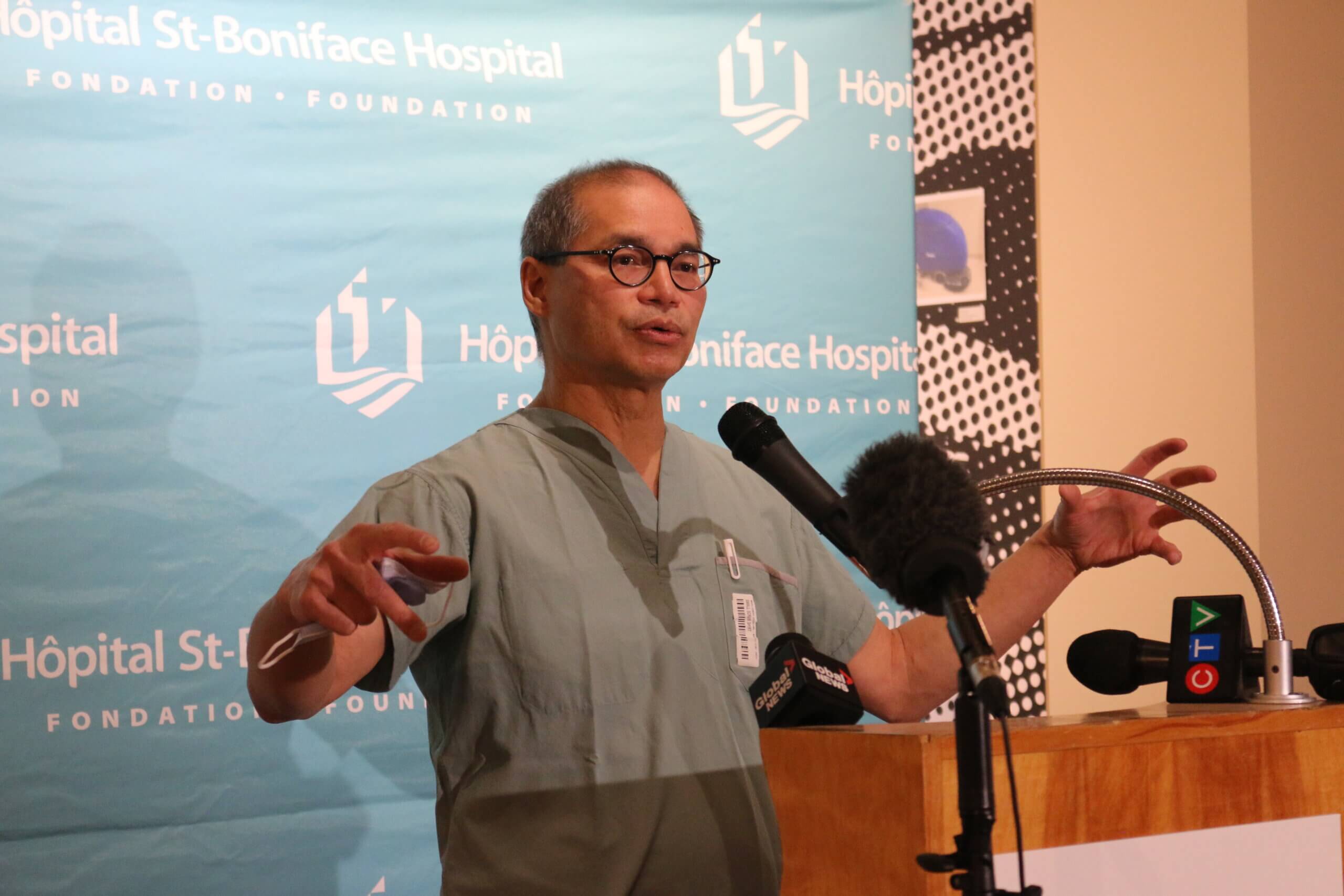 "St. Boniface Hospital's donors are truly amazing," said Nicole Aminot, President & CEO, St. Boniface Hospital. "Thanks to their support of our Foundation, Manitobans will now have access to enhanced surgical facilities, and our outstanding surgical teams will be equipped with the best tools and technology. We are very excited to be able to host this type of facility here at St Boniface Hospital."