New Truth and Reconciliation Specialist at SBH aims to improve Indigenous relationships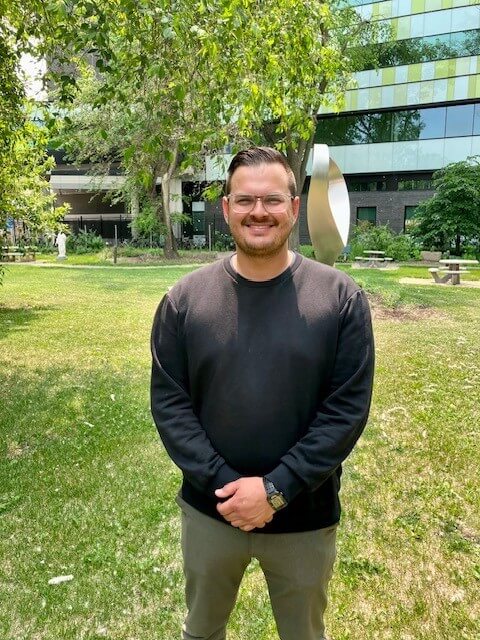 Ryan Thomas said he's looking forward to the challenge of being the first Truth and Reconciliation Specialist at St. Boniface Hospital. It's a newly created position and the first for the Winnipeg region.
Thomas comes to St. B from the Canadian Red Cross where he held the role of Indigenous Community Response Specialist. Thomas said looks forward to seeing how he can bring some of his skills to improve the culture and relationships among the Indigenous community.
"For me, this position is an opportunity to enhance, repair and improve the health-care services specifically for our Indigenous patients, and their families," Thomas said.
"I see this position as a relationship builder, working with senior staff and the executive team to ensure that we're building on the initiatives for reconciliation in some of our strategic planning."
Thomas said he hopes to create change in the health-care sector while also helping to mend relationships that were broken from Canada's dark history with residential schools.
"I am Indigenous, and I have family members who have experienced trauma from residential schools and living on reserves," he said.
"For me reconciliation has always been something close to my heart, and I think it's a very valuable position to be in, and I hope this position can be a stepping stone for other positions similar to mine at other hospitals."
Thomas said he's been focusing his first few weeks on the job getting to know the staff and taking part in events at the hospital promoting Indigenous culture, the latest one on National Indigenous People's Day on June 21, 2023.
"It's been a great few weeks, staff have been great, and I've been learning a lot already."