Five things you'll love about working at "St B"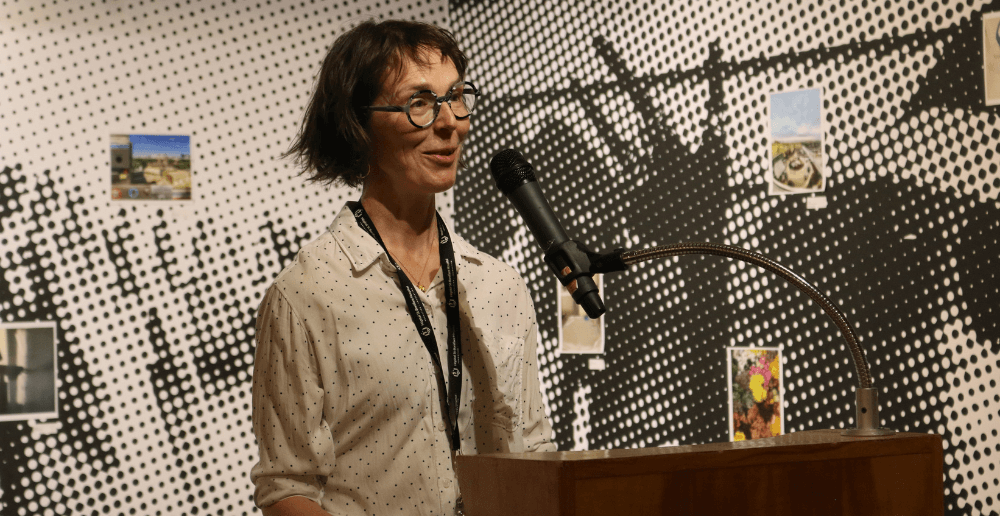 Art and culture
When you think of a hospital, a house of art and culture is not necessarily the first thing that comes to mind. But at St. Boniface Hospital, we believe in the healing power of the arts, not just for our patients, but for our staff as well.
Our onsite Galerie Buhler Gallery has been a fixture at the hospital for 15 years, and represents a rare treasure in health care. The gallery – which boasts one of Manitoba's finest and highest-quality art collections – hosts regular exhibitions throughout the year, and also lends out its art to display throughout the hospital. Just walking our halls is like visiting a top-drawer art gallery, and you'll often catch one of our staff members, patients or visitors stopping and admiring any one of the pieces.
We have commissioned public art on our grounds; we've initiated participatory art projects that involve our staff, physicians and volunteers; we offer "art at the bedside" programming for patients; and we routinely invite musicians and dancers to perform in-house for our patients, visitors and staff.
You'll never work a day at St. B without being exposed to some kind of art, and we think that's exactly the way it should be.
Location, location, location
St. Boniface Hospital is located in the Winnipeg neighbourhood that shares its name: Saint-Boniface. Known as the city's French Quarter, this cosmopolitan district is centrally located near The Forks and downtown Winnipeg, yet you'll find most of it to be a lovely and historic tree-lined residential neighbourhood, where many of our staff live themselves. That said, there are several major high-streets nearby that feature restaurants, shops and other urban amenities, as well as major bus routes.
The hospital itself is located on several acres of riverfront property along the Red River, with walking and cycling trails running right through the riparian forest just outside our doors. The riverfront Sisters' Garden is a gem, where staff can peacefully eat an outdoor lunch or take a break. You can even skate to work in the winter if you're so inclined, as the world-renowned Nestaweya River Trail, with its multiple kilometres of skating trail and collection of funky warming huts, passes right by us every year.
There are very few workplaces in Winnipeg – hospitals or otherwise – that compare to St Boniface Hospital when it comes to location.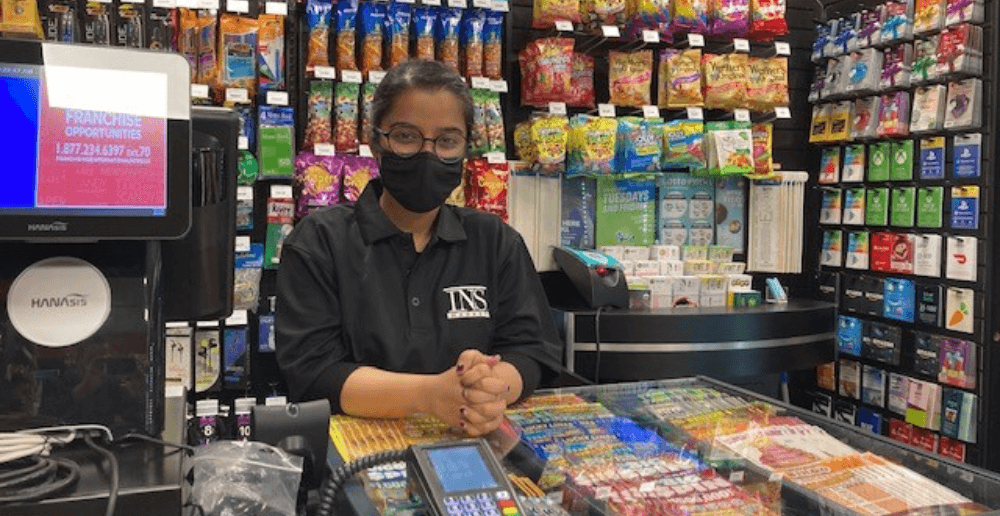 Amenities
Forgot your lunch? No problem. Need to pick something up on the way home? Just get it here.
Among our on-site amenities we count a full-service retail pharmacy, a convenience store, a gift shop that sells everything from fresh flowers and cards to clothing and games, as well as multiple different food-service options including a 24-hour coffee shop. We also have a rotation of artisan vendors who showcase their wares at pop-up kiosks within our halls, so you never know what you might find for sale here on any given day!
Staff amenities include an on-site fitness centre that features gym equipment and instructor-led classes, and a bike cage with swipe card access for those who like to cycle to work.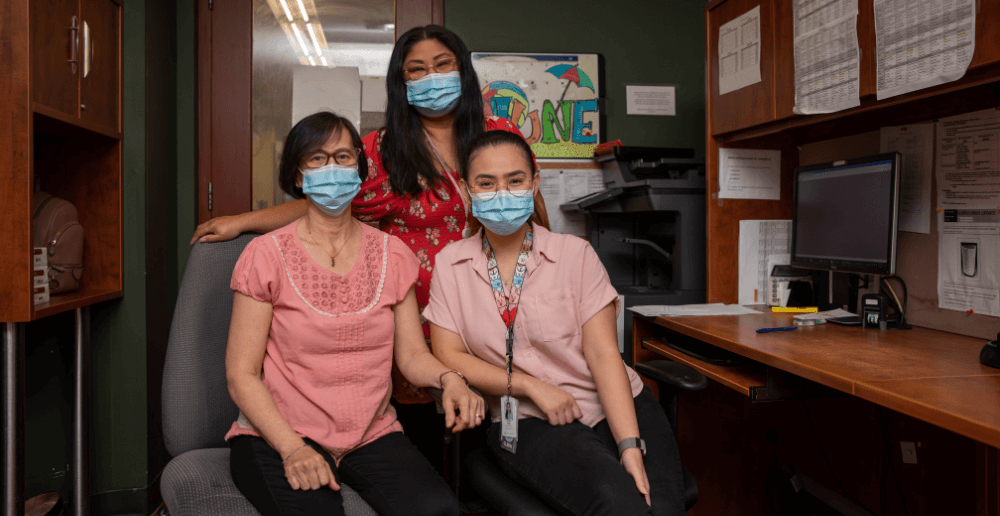 L'Hôpital de chez nous
St. Boniface Hospital is located in Treaty 1 territory, and the national homeland of the Red River Métis, and is one of the longest-standing institutions in Manitoba, with more than 150 years of service to the community. Since its founding by four Grey Nuns from Montréal in 1871, l'Hôpital Saint-Boniface Hospital has always been l'hôpital de chez nous for Manitoba's francophone community.
These cultures are celebrated at St B, whether it's offering patients complimentary copies of the local French-language newspaper La Liberté, or inviting Métis fiddlers to light up our atrium with music. But we do not just showcase our culture, we live it. We offer smudging to staff and patients, and provide French-language clinical services to patients. In fact, we are provincially designated as a bilingual health care centre. Although we encourage French-speaking applicants to consider a career at St. B, everyone is welcome here and there is no requirement to speak French to work at St Boniface Hospital. Our primary language in the workplace is English, but we're proud of our roots just as we are of our diversity, so you'll hear any number of languages being spoken proudly within our halls.
Professional, competent colleagues doing innovative work
The people who work at St. Boniface Hospital aren't just a wonderful bunch – they are highly skilled, highly intelligent people who take their work in service to our patients seriously, and do so with professionalism and dedication.
With emergency medicine, cardiac surgery, critical care units (ICUs), and labour-and-delivery onsite, this is the major leagues when it comes to health care. You will find colleagues from around the world here, including at our internationally acclaimed Albrechtsen Research Centre, where more than 200 researchers work towards tomorrow's cures. St B is also a teaching hospital, affiliated with the University of Manitoba, and promotes a culture of continuous education for our staff.
Beyond their professional credentials, the people who work here are good people. They demonstrate compassion for each other and for all our patients and visitors. There are people who have been working here for 40 years, even 50 years, and many who say they would never leave. Ask anyone what they like best about working at St B, and they'll say "the team," or simply, "the people."