SBH launches post pandemic postcards to say goodbye to Covid-19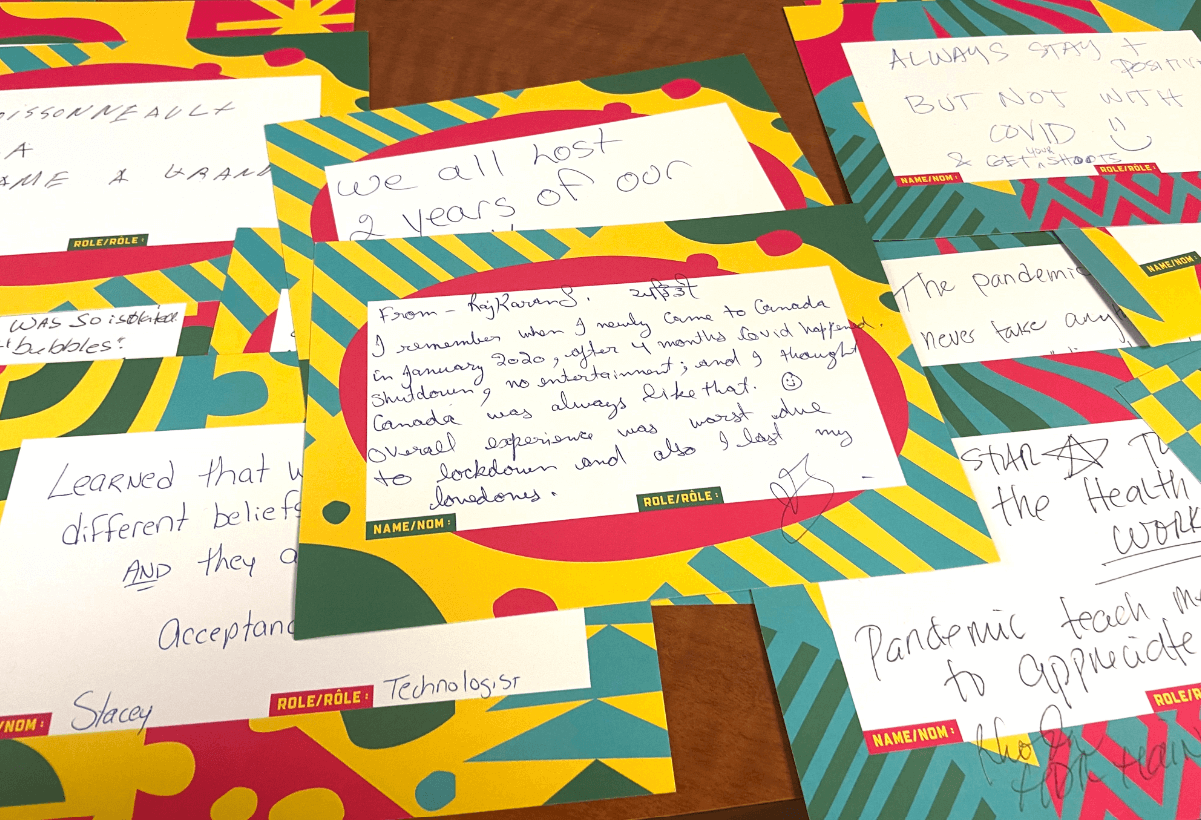 St. Boniface Hospital is taking part in a special project over the next few weeks to acknowledge that the COVID-19 pandemic is now largely behind us, and say goodbye to COVID-19.
As SBH slowly transitions back to more normal operations, physicians, staff and volunteers will soon be invited to share their experiences about the pandemic over the last three years in the form of a public art project here at St B.
There will be seven styles of large postcards that have been specially designed by local artist Jonato Dalayoan. The postcards will be made available to anyone who wants to write a message on them, or share a memory from the COVID-19 pandemic. These messages will then be posted as artwork and keepsakes the hospital in honour of the tireless effort from our health-care workers during one the most challenging times in our history.
"Is there anyone you want to remember? What did the pandemic teach you? Maybe there are lessons learned that people want to share," said SBH Senior Corporate Affairs and Engagement Officer Paul Turenne.
"People can write about anything they want as long as it relates to their experience with COVID-19."
SBH is encouraging members of the public to take part in the project as well.
"There's really only one rule, we want people to keep it clean," said Turenne.
"This is a public exhibition that is meant to be a source of positivity, so there's no room for foul language, or any kind of accusations, but we want people to be honest and real."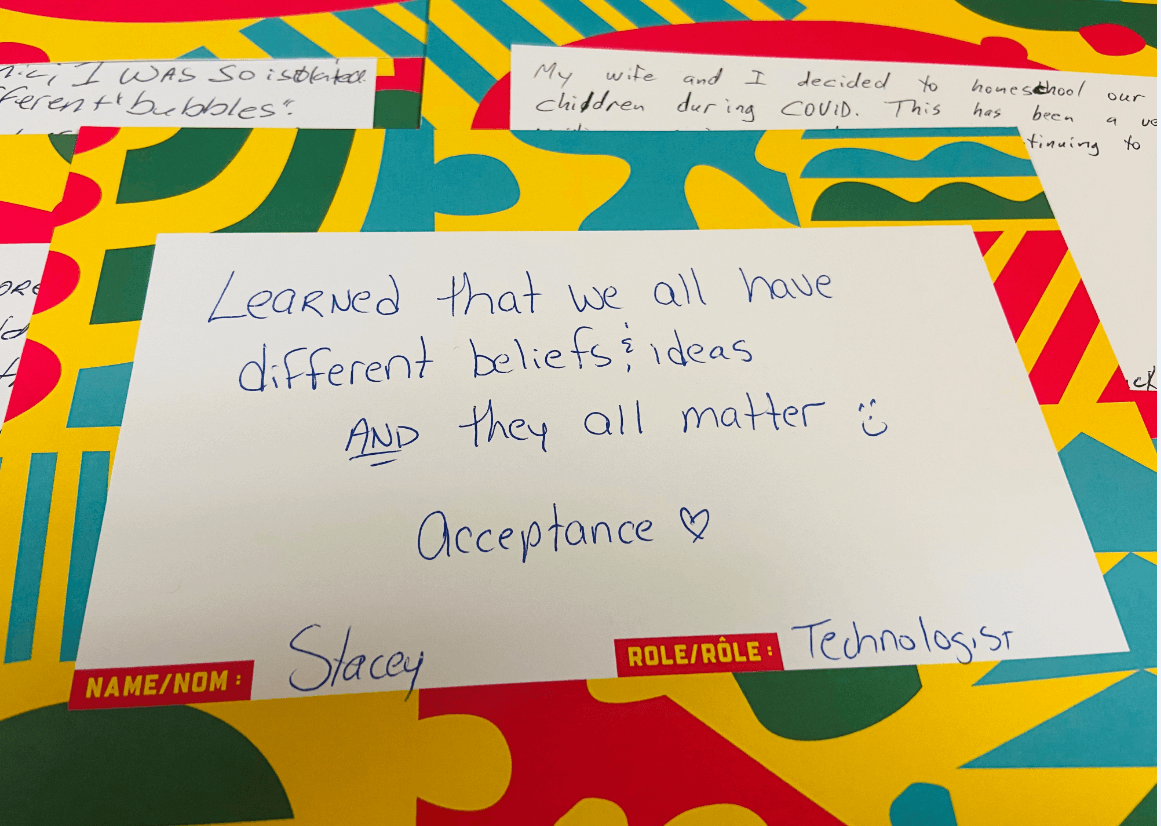 Turenne said all the postcards will then be put in a time capsule along with things like photos, COVID test kits and thank you cards made from children to staff during the height of the pandemic. He adds the hospital is open to hearing about other ideas people have for the time capsule as well.
The time capsule will be stored in the Galerie Buhler Gallery art storage room for 25 years.
The postcards are now available. Volunteers will be in the Everett Atrium distributing the blank cards and accepting completed cards from roughly 11 a.m. to 3 p.m. M-F from June 26 to July 7.
Batches of blank cards will also be sent to units and departments throughout the hospital in early July.
"Not only does this project honor the experiences people had in our hospital," Turenne said. "But the hope is that it can provide some closure, all while creating unique artwork that people can engage with for many years to come."